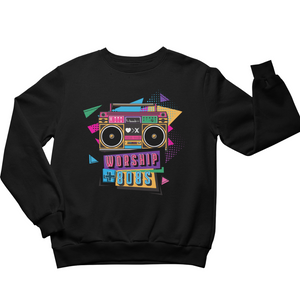 Worship + 808s® Retro
Let the world know that you love worshipping Jesus... you just like it with some 808s! If you like to play your music loud and you like to feel the bass in your chest, this one is for you. This new Worship + 808s® design features a nostalgic look, a nod to the 90s. and the Agape logo that means "love is greater than anything" on a super soft black crewneck sweatshirt.
Pre-Order 3/17-3/25. Orders will start shipping out on 3/31.